Academic Quality Agency for New Zealand Universities
AQA provides external academic quality assurance for all New Zealand universities via a five-yearly cycle of audits. Key principles underpinning AQA academic audits are: peer review, evidence-based, externally benchmarked, and enhancement-led. Learn more about our current cycle of academic audits here.
Recent reports: 2016 Academic Audit of Lincoln University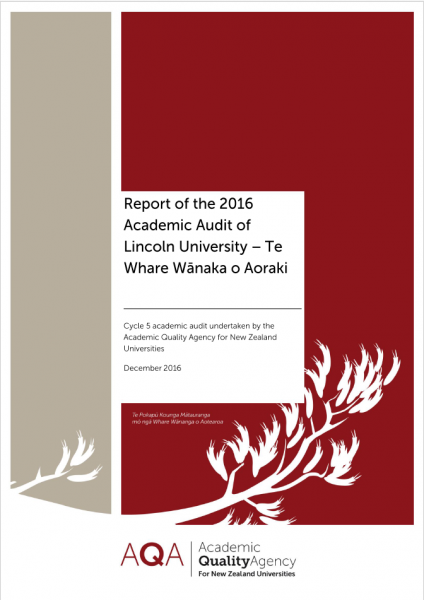 The report of the 2016 Academic Audit of Lincoln University was released on 13 December, 2016. The Lincoln University academic audit was the eight to be conducted of a New Zealand university using the Cycle 5 methodology. Cycle 5 audits cover all aspects of a university which are related to teaching, learning and student support. The audit panel made a total of 8 commendations, 4 affirmations and 13 recommendations. The full report and executive summary can be found here.
News
Latest Newsletter - March 2017.
AQA Audited Financial Statements and Statement of Service Performance 2015-16.