Academic Quality Agency for New Zealand Universities
AQA provides external academic quality assurance for all New Zealand universities via a five-yearly cycle of audits. Key principles underpinning AQA academic audits are: peer review, evidence-based, externally benchmarked, and enhancement-led. Learn more about our current cycle of academic audits here.
Recent reports: 2017 Review of the Committee on University Academic Programmes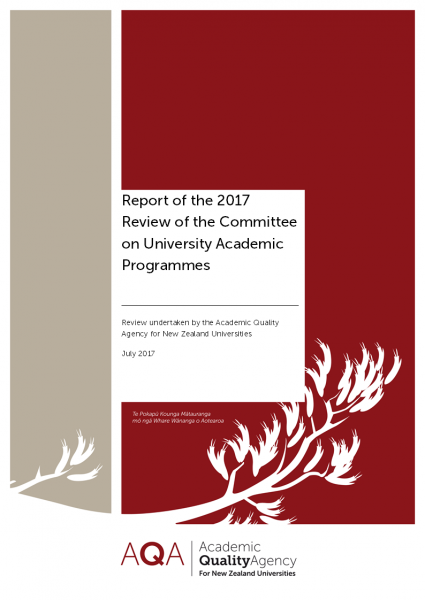 The report of the 2017 Review of the Committee on University Academic Programmes was released on 20 July, 2017. The Review Panel made a total of 6 commendations and 17 recommendations.  The full report and executive summary can be found here.
News
The AQA 2017 Support for Quality Conference and UNZ Workshop registrations are now open. 
The theme of this year's conference is 'Quality Assurance and Enhancement'. A draft programme is available here.
On 27 September, AQA is co-hosting with NZUSA a summit on Student Voice at Universities. This summit builds on previous work involving NZUSA, Ako Aotearoa and AQA on supporting and strengthening the student voice in universities. This year's summit will provide professional development opportunities for senior student representatives and help to transfer knowledge from current student representatives to new representatives. Further information is available here.
Latest Newsletter - September 2017.