AQA provides external academic quality assurance for all New Zealand universities via a five-yearly cycle of audits. Key principles underpinning AQA academic audits are: peer review, evidence-based, externally benchmarked, and enhancement-led. Learn more about our current cycle of academic audits here.
AQA Support for Quality Conference 2014
On Wednesday 10 September the Academic Quality Agency for New Zealand Universities hosted its second Support for Quality Conference.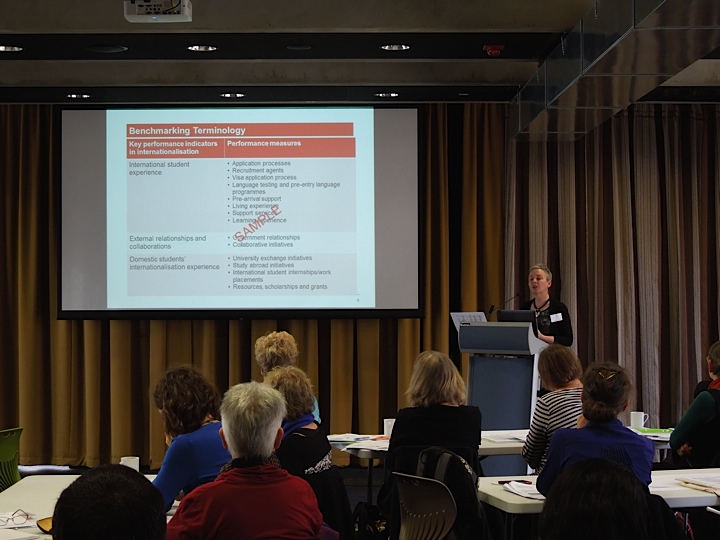 The conference, with a theme of "Challenges and Innovations in Internal Quality Assurance", was held in Wellington at the Royal Society of New Zealand. Approximately 50 attendees from across New Zealand and the Pacific met to share and discuss common challenges and recent innovations in areas such as self-assessment, student engagement, graduate outcomes, and programme approval and review. The group was also privileged to hear from Dr Sara Booth from the University of Tasmania, a recognised leader in benchmarking in Australia. Dr Booth presented a keynote on "Benchmarking for Quality" and led a workshop on peer review benchmarking.
At the afternoon tea break, the group took the opportunity to acknowledge 20 years since AQA (formerly, the New Zealand Universities Academic Audit Unit) commenced operations. Further photos and links to resources and presentations from the day are available on the Support for Quality webpages. (Photos by Jesse Loe. Cake by Cake Day).