Auditors
The following appointees to the "Register of Auditors and Reviewers" have been approved by the AQA Board. As well as providing auditors for AQA audits, the Register is offered as a resource for overseas jurisdictions and for institutions seeking reviewers, e.g. for programme or department reviews. Contact details are available on request from AQA. The Register will be added to as further auditors are approved.
---
Professor Rob Allen
PhD, BA(Econ)
- Deputy Vice-Chancellor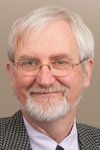 Professor Allen is the Deputy Vice Chancellor at AUT University. From 2003-2008 he was Dean of the Faculty of Applied Humanities and was Pro Vice Chancellor for Learning and Teaching until 2010. Prior to that he worked at the University of Greenwich in London for nearly 20 years both as a lecturer and a manager. In the UK, Professor Allen worked for over a decade with the Quality Assurance Agency for Higher Education and is now an auditor for AQA. He has undertaken 20 institutional audits (under four different methodologies) in New Zealand, the UK, Greece, Romania and Israel. He has led AUT in the Cycle 3 and 4 audits.
Audits Completed
Victoria University of Wellington Cycle 4 (Chair) 2009, Lincoln University Cycle 4 (Chair) 2012
Roger Atkinson
BE
- Management Consultant

Roger Atkinson retired in July 2007 from full-time employment as Group Quality and Systems Manager for Tait Electronics Limited, a Christchurch, New Zealand based designer, manufacturer and exporter of mobile radio communications products. Besides leading the company's ISO 9001/14001 quality and environmental management programmes, he headed up an engineering and technical team engaged in the design, build and deployment of large radio communications systems and networks world-wide.
After graduating from the University of Canterbury in 1966 with a BE in Electrical Engineering, he spent 4½ years with Elliott Automation (later Marconi Space & Defence Systems) in the United Kingdom working as a development engineer on underwater weapons and sonar systems. After a further 6½ years with Philips in the Netherlands, where he held the position of Quality Manager for professional tape recording and cinema products, Roger returned to New Zealand in 1977 to join Alex Harvey Industries (later to become Carter Holt Harvey) as Corporate Quality Assurance Manager and later as Manager of AHI/CHH Technical Centre. After leaving Carter Holt Harvey in 1986, he spent two years as a self employed management consultant and a further 3½ years in a variety of senior quality management roles within the Fletcher Challenge group, before joining the senior management team at Tait Electronics in 1991.
Roger is an honorary life member of the New Zealand Organisation for Quality (NZOQ) and served continuously on its Board and National Council from 1977 to 2010, including two terms as President (1989-91 and 2007-09). He is a member of the NZ Institute of Directors. Previous professional associations included FQSA, SMASQ, MIQA and MIET. He has been an independent Lead Assessor for the Joint Accreditation System – Australia and New Zealand (JAS-ANZ) since its inception in 1991, and a member of its Accreditation Review Board.
Audits Completed
University of Canterbury Cycle 4 2010
Dr Jeanette Baird
BA, Blitt (Mel), MBA (RMIT), PhD (Univ. New England)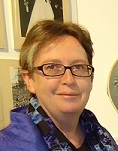 Dr Jeanette Baird has a background in higher education and public sector management. She is currently an Adviser to the Office of Higher Education in Papua New Guinea, primarily on quality assurance but also on systematic improvements for the PNG tertiary education sector. Between August 2011 and May 2012, she was with the Australian Tertiary Education Quality and Standards Agency (TEQSA), serving as the inaugural Executive Director, Regulation and Review. From 2005 to 2011 Jeanette was an Audit Director with the Australian Universities Quality Agency (AUQA) and was AUQA's Executive Director during the transition period to TEQSA.
Jeanette has worked in several Australian universities as well as in a range of public sector agencies. She has advised the Australian Government on higher education standards, including quality standards and English language standards for international students. She has developed quality assurance standards for higher education institutions in other countries and contexts, and she has made numerous presentations on quality in higher education. Other international work includes experience in chairing university audits and in setting up external quality agencies. Her publications include articles and book chapters on higher education governance, transnational higher education, quality assurance, student experience and research training.
Donna Bell
MBusSt(Hons), PGDipBA, CertEd
- Consultant
Donna Bell is an independent consultant in the areas of external review and quality enhancement. She was previously the Academic Policy Manager at Massey University where her role encompassed the development and review of academic policy and input into related quality matters. Donna is an external reviewer for the European Universities Association's institutional evaluation programme having participated in two university institutional reviews during 2012. She is also an external reviewer for QAA Scotland and the European Network of Quality Assurance Agencies in Higher Education (ENQA). Other previous roles have included external reviewer for the Irish Universities and the Higher Education and Training Awards Council (HETAC). Donna has participated in seven institutional reviews for both the Institutes of Technology and Polytechnics Quality and HETAC. She assisted HETAC and the Irish Universities Quality Board in the lead up to their external reviews. Her name has also been added to the Asia Pacific Quality Network's database of experts.
Professor Carolyn Burns
CBE, PhD, BSc(Hons), FRSNZ
- Professor of Zoology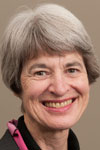 Carolyn Burns is Professor of Zoology at the University of Otago and was Head of this Department from 1998 to 2005. She has played a major role in New Zealand science and technology, including her Presidency of the Royal Society's Academy, and membership of the Board of the National Institute of Water and Atmospheric Research (NIWA). Carolyn is a member of the Governance Boards of the Allan Wilson Centre for Molecular Ecology and Evolution, and the New Zealand Antarctic Institute, and currently chairs the University of Otago Governance Board for Genetics and Advisory Board for Environmental Sustainability. Professor Burns has chaired many internal University of Otago review panels, including reviews in 2011-12 of the Departments of Music and Theatre Studies, Philosophy, Anatomy, and Anthropology and Archaeology; she was a member of the Cycle 4 panels for Victoria University and Lincoln University and chaired the Cycle 4 panel for the audit of the University of Waikato.
Audits Completed
Victoria University of Wellington Cycle 4 2009, University of Waikato Cycle 4 (Chair) 2010, Lincoln University Cycle 4 2012
Associate Professor Margaret Burrell
PhD, BA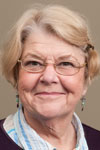 Margaret Burrell retired as an Associate Professor, French Programme, School of Languages and Cultures, at the University of Canterbury. After completing her Bachelor of Arts at Canterbury, Margaret pursued her interest in medieval French to study for her Masters at Victoria University of Wellington. Having been granted a Commonwealth Scholarship, she studied at the Centre for Medieval Studies at the University of Toronto and obtained her doctorate. She currently has a book contract to re-work her doctoral thesis.
While at the University of Canterbury, Associate Professor Burrell held a number of administrative positions and had involvement on a number of committees including Acting Dean of Postgraduate studies, Proctor and member of Academic Appeals Committee. She took part in the internal audit of the University of Canterbury for Cycle 4 and was a member of the panel which audited the Auckland University of Technology in June 2012.
Audits Completed
AUT University Cycle 4 2011
Dr Jan Cameron
DPhil, MSocSc, BSc
- Director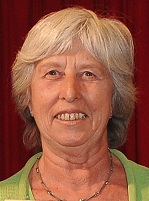 Jan has been Director of AQA since March 2010. She was previously Assistant Vice-Chancellor (Academic) (1998-2010), Dean of Arts (1996-98) and Senior Lecturer in Sociology at the University of Canterbury. Her research background includes undertaking evaluations of social service agencies. Administrative responsibilities over the last decade at Canterbury spanned the spectrum of student and academic support services, including oversight of the Academic Quality Assurance Unit and the University Centre for Teaching and Learning. Jan managed the quality assurance and audit self-review processes at Canterbury over two academic audit cycles. She served for many years on the Committee for University Academic Programmes of the New Zealand Vice-Chancellors' Committee (NZVCC), has been its representative on several NZQA-sponsored working parties related to school curriculum and University Entrance and was a member of a TEC-sponsored working party on performance indicators. In addition to training as an AQA auditor for Cycle 4 Jan has participated in the AUQA auditor training and attended INQAAHE workshops on auditor training. (Dr Cameron is not available for New Zealand university academic audits).
Audits Completed
Recent international audits: Oman Tourism College (2011)
Professor Debbie Clayton
BAppSci, GradDipSciEd, MAppSci
- Emeritus Professor
Emeritus Professor Debbie Clayton has worked in the university sector for over 28 years and held the positions of Faculty Dean and Dean of International Programs at CQ University. She has over 20 years' experience in both onshore and offshore International Educational partnerships with private and public education partners with responsibilities for strategy and business development, quality program delivery systems and compliance systems. She has been involved in offshore delivery and pathway projects throughout Asia, Oceania and the Gulf States.
Whilst General Manager of Education Queensland International, she oversaw a portfolio of activity to commercialise the products and services of Education Queensland for the Queensland Government.
Since 2008 she has been a director of Clayton International, a private International Education Consulting Company, specialising in international education and quality. She consults to public and private providers in the higher education, VET, and school sectors, professional associations and onshore and offshore governments.
She has a strong commitment to quality and is a member of TEQSA's External Experts Register and an international reviewer for the Oman Academic Accreditation Council. She has also chaired or been a panel member of AUQA and AQA quality audits. In 2011 she was a member of the TEQSA Establishment Taskforce.
Audits Completed
Lincoln University Cycle 4 2012
Professor Raewyn Dalziel
ONZM, BA(Hons) PhD Well., (History)
- Emeritus Professor of History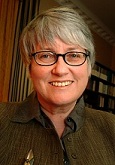 Raewyn Dalziel was Deputy Vice-Chancellor (Academic) at the University of Auckland 1999-2009, and Acting Vice-Chancellor July to December 2004. Since mid-2010 she has been Professor Emeritus of History and chair of the University's programme and departmental review committees. As Deputy Vice-Chancellor, she oversaw the quality assurance and audit self-review processes at Auckland over three audit cycles. Professor Dalziel chaired the Humanities and Law Panel for the 2006 and 2012 PBRF Quality Evaluations. She has served on a number of national working parties and committees, including the Ministerial Working Party on Charters and Profiles (2002), the National Archives Advisory Committee and the Humanities Panel of the Marsden Fund. She was the inaugural chair of the New Zealand History Research Trust Fund (1990-1994) and President of the New Zealand Historical Association (1996). She has been a Guardian of the Alexander Turnbull Library since 2009. She is chair of the Board of Starpath, a Partnership for Excellence between the University of Auckland and the Government, that works to improve achievement in mid- and low- decile secondary schools.
Audits Completed
University of Otago Cycle 4 2011
Professor Robert Hannah
MPhil, BA, FSA
- Professor of Classics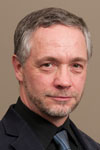 Robert Hannah is Professor in Classics at the University of Otago, where he has also been Dean of the former School of Language, Literature and Performing Arts (1999-2002), and Associate Dean (Research) in the Division of Humanities (2006-2010). For the University he has been the convenor of numerous review panels for Arts, Social Sciences and Science departments and centres, as well as administrative units. He was chair of the review panel of the Department of Ancient History at Macquarie University, Sydney, in 2011. Robert has also undertaken governance roles as a member of the Otago Museum Trust Board and a chair of a school Board of Trustees. He has been a member of the Humanities Panel for the Marsden Fund (2002-2004), and is currently chair of the same panel. He has also served as a member of the Humanities and Law peer review panel for the 2012 PBRF Quality Evaluation. From July 2013 he will be Dean of Arts and Social Sciences at the University of Waikato.
Audits Completed
University of Auckland Cycle 4 (Chair) 2009
Professor Bruce Harris
LLB(Hons), LLM Harv., LLD
- Professor of Law

Professor Bruce Harris has been a Professor of Law at the University of Auckland since 1994. He had previously worked for two years as a litigation lawyer and researched and taught for 17 years at the University of Otago. Bruce's field of interest is public law, that is constitutional and administrative law. He has published articles in the leading United Kingdom journals (Law Quarterly Review, Cambridge Law Journal and Public Law) and the leading New Zealand journals (New Zealand Law Review and New Zealand Universities Law Review). Bruce was Dean of Law at Otago in 1989 and at Auckland from 1995 to 2000. He was the Auckland representative on CUAP from 2002 to 2008 and he is currently the elected representative of the professors on the University of Auckland Council and a member of the University Council Finance Committee.
Audits Completed
Lincoln University Cycle 4 2012
Professor Gareth Jones
CNZM, BSc (Hons), MD, DSc, FSB, FAS
- Emeritus Professor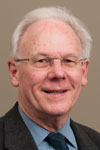 Gareth Jones is an Emeritus Professor of Anatomy at the University of Otago. From 1983 to 2003 he was Head of the Department of Anatomy; from 2005 to 2009 he was Deputy Vice-Chancellor (Academic and International); and from 2010 to 2012 Director of the Bioethics Centre. He is a neuroscientist and bioethicist, and has written extensively in both areas. He also has considerable interests in educational and ethical issues in anatomy, and is currently chair of the Commission on Ethics and Medical Humanities of the International Federation of Associations of Anatomists. He was a member of the Advisory Committee on Reproductive Technology for six years, and has chaired the Plunket ethics committee for many years. One of his recent books, Speaking for the Dead: The Human Body in Biology and Medicine (Ashgate, 2nd edition, 2009) encapsulates many of his interests at the anatomy – ethics interface. Professor Jones has been intimately involved in Otago's extensive review processes, especially as Deputy Vice-Chancellor. In 2012 he chaired reviews of the Pacific Islands Centre, and the Quality Advancement Unit. In 2013 he has been engaged to review a department and a residential college. He has also been a Chair and member of seven academic audits administered by the previous Australian Universities Quality Agency.
Audits Completed
Canterbury Cycle 1 (Chair) 1996, Lincoln Cycle 1 (Chair) 1998, Massey Cycle 2 (Chair) 2001, Victoria Cycle 3 2005, Massey Cycle 4 (Chair) 2008, CUAP (Chair) 2011
Professor Marion Jones
PhD, MEdAdmin(Hons), BA
- Dean of Postgraduate Studies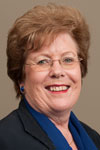 Marion is Professor and Dean of University Postgraduate Studies at Auckland University of Technology and Academic Leader for the Manukau Campus. She is involved in the University Academic Board, University Postgraduate Board, Research Committee of Academic Board and quality management of postgraduate programmes. She is a Visiting Professor of Interprofessional Education at Derby University in the UK. Until 2012 she was the Head of the National Centre for Interprofessional Education and collaborative Practice in New Zealand and with her Dean position has stayed a director of the Centre. She is a registered Nurse and her PhD was in the shaping of interprofessional practice team practice and is at present involved in co editing a book on Interprofessional leadership.
Marion has a strong commitment to interprofessional practice, nursing and health practice nationally and internationally through active membership of the NZNO, Fellow of NZCNA, member of AIPPEN, member of Auckland Perioperative College, National Perioperative Education Committee, board member of InterEd and a past Executive Board member for IFPN. Marion's research and teaching areas are in theory practice debate, interprofessional team practice, perioperative nursing, research methodology and client centred care and team practice along students supervisor relationships.
Dr David Mackay
PhD, BA(Hons)
- Emeritus Professor
David Mackay has been the Chair of the Board of AQA since February 2009. He was formerly Deputy Vice-Chancellor at Victoria University of Wellington. David had been Pro Vice-Chancellor and Dean of the Humanities and Social Sciences Faculty. While at Victoria, David convened reviews of his University's Personnel Section, the Centre for Strategic Studies and Pacific Studies Unit, and he reviewed the functioning and terms of reference of the University's Academic Board. In 2006, he was Chair of the panel that conducted the Unit's Cycle 3 academic audit of Lincoln University. (Dr Mackay is not available for New Zealand university academic audits).
Audits Completed
Lincoln Cycle 3 (Chair) 2007, Recent international audits: Polytechnic of Namibia (Chair) 2011
Graeme McNally
MCom(Hons), FNZIM
- Independent Consultant
Graeme McNally is an Independent Consultant and a former strategy, operations and finance partner with Deloitte Touche Tohmatsu in New Zealand. Prior to joining Deloitte in 1987 he had been Dean of Faculty of Commerce and a Senior Lecturer in Accounting and Finance at the University of Canterbury. He has worked on a wide range of advisory projects for tertiary education institutions and for the Ministry of Education and Tertiary Education Commission in New Zealand and was responsible for the Deloitte tertiary education industry group. Graeme is currently Chair of the Tai Poutini Polytechnic Council.
Audits Completed
Auckland pilot audit 1995, CUAP 1996, Massey Cycle 2 2001, Victoria Cycle 4 2009. Recent international audits: Higher Ed. State Agencies (Queensland, Victoria, South Australia) for non self accrediting higher ed. organisations.
Professor Sheelagh Matear
PhD, MSc
- Assistant Vice-Chancellor (Academic Programmes and Student Experience)

Sheelagh Matear is Assistant Vice-Chancellor (Academic Programmes and Student Experience) at Lincoln University. Professor Matear completed her PhD in nautical studies at Plymouth University in the UK. She then moved to the University of Arizona where she worked in the office of economic development. Professor Matear moved to New Zealand to take up a position in the Marketing Department at the University of Otago before moving to her current position. Professor Matear led the self-review and development of the audit portfolio for the Cycle 3 Audit of Lincoln University and also acts as the Lincoln representative on the Committee on University Academic Programmes.
Audits Completed
Auckland Cycle 4 2009
Professor Luanna Meyer
BA, MS, PhD
As Director of the JHC and as Professor of Education (Research) at Victoria University of Wellington, Luanna was also Coordinator of the PhD programme in Education and oversaw funded research activities across the Faculty of Education. She was the director of several research and evaluation projects that focused on student achievement, motivation, assessment, and culturally responsive practices. She has published over 150 refereed journal articles, books, and book chapters, and her research publications in higher education focus on governance, faculty workloads, tertiary assessment, and the role of the academic in today's university. Her editorial board memberships include AEHE and HEQ. Professor Meyer has been a member of two AQA audit panels, including being Chair, and an auditor for the Australian Universities Quality Agency.
Audits Completed
Otago Cycle 3 2006, Canterbury Cycle 4 (Chair) 2010
Professor Ajit Narayanan
PhD
- Head of Computing and Mathematical Sciences
Professor Narayanan graduated from the University of Aston and completed a PhD at the University of Exeter. His research areas are application of artificial intelligence techniques in bioinformatics and systems biology; computational statistics, modeling and simulation; and philosophy of mind/brain. He has been a member of numerous panels in the United Kingdom (1998-2004) first as part of the Higher Education Funding Councils of England (HEFCE) and of Wales (HEFCW) and then as part of the Quality Assurance Agency (QAA). He has visited nearly a quarter of all UK universities as an auditor or subject review specialist (computer science, philosophy) and has co-authored about 25 quality assurance reports.
Audits Completed
University of Otago Cycle 4 (Chair) 2011
Dr Roy Nates
MIPENZ, PhD(Cape Town), MSc(Eng), BSc(Mech Eng)
- Head of Department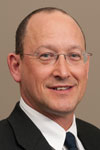 Dr Nates is Head of the Department of Mechanical Engineering at AUT University. He has been involved in developing a range of degree programs at AUT University since 1996, including BE, BET, ME and PhD. He is also involved with research groups at AUT university to perform and deliver high quality research, development and consulting in the fields of thermodynamics, heat transfer and fluid mechanics. Prior to AUT, Dr Nates worked for 13 years at the University of Cape Town and 3 years at the University of Pretoria as a Senior Lecturer and received a distinguished Teacher's Award from the University of Cape Town in 1994.
Audits Completed
CUAP 2011
Professor Eric Pawson
DPhil, MA
- Professor of Geography

Eric Pawson is a Professor of Geography, University of Canterbury. In 2007 he was awarded the Distinguished New Zealand Geographer Medal by the New Zealand Geographical Society, and in 2009 a National Tertiary Teaching Excellence Award. From 2005 - 2012 he was Co-Chair of the International Network of Learning and Teaching (INLT) in Higher Education in Geography, and has served on the editorial boards of nine international journals. He is a former member of the Social Science panel of the Marsden Fund. He was involved in the preparation of the self reviews for the University of Canterbury Cycle 3 and 4 audits, and has served on a number of programme reviews, including the University of Auckland BSc in 2012 and the University of Canterbury Fine Arts degrees in 2010.
Audits Completed
Otago Cycle 4 2011
Professor Dugald Scott
MA, BEdStuds, DipTchg
- Pro Vice Chancellor and Dean of Education
Dugald is currently Pro Vice Chancellor and Dean of Education, Victoria University of Wellington (2005-2012). Prior to that he was Principal and Chief Executive of the Wellington College of Education (1996-2004). In previous roles he has chaired programme reviews at Victoria University of Wellington. As a faculty Dean and also as a member of the senior Management Team, Dugald is very familiar with contemporary teaching and learning expectations, challenges and pedagogical developments. Dugald has been a member of CUAP since 1996 and its Deputy Chair 2006-2012. In those roles he has been closely involved in accreditation and approval of all new programmes, new majors and significant programme changes across all New Zealand universities for the past seventeen years. He has represented Universities New Zealand on numerous cross-sector committees and working groups and has also represented Universities New Zealand at international quality assurance conferences, in particular in India, Saudi Arabia, and Japan.
Gordon Suddaby
MEd(Hons), PGDip, BSc
- Consultant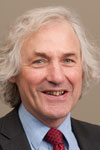 Gordon Suddaby was Director of Academic Development and eLearning at Massey University for 10 years and Associate Professor, Scholarship of Teaching and Learning in Massey's National Centre for Teaching and Learning (2011 - 2012). In his role at Massey, he promoted and fostered research and scholarship into teaching and learning across the University. He developed and taught into Massey's post graduate certificate in tertiary teaching. He also managed the team of flexible learning and teaching consultants responsible for Massey's open source learning management system, Moodle.
The focus of Gordon's research and project work is on teaching and learning, factors affecting student learning outcomes, academic development, elearning distance education, and teaching and learning quality. Gordon is a member of the NZ Ministry of Education's tertiary eLearning reference group and is in his second term as the president of the Australasian Council on Open, Distance and eLearning (ACODE). He is an executive member of the Higher Education Research Development Society of New Zealand (HERDSANZ) and the Distance Education Association of New Zealand (DEANZ). Gordon led the successful Massey bid to host NZ's National Centre for Tertiary Teaching Excellence, Ako Aotearoa, and still has a significant role with that organisation. In addition to being an auditor for AQA, Gordon has been appointed as an Enhancement-Led Institutional Reviewer for the United Kingdom Quality Assurance Agency (Scotland), and is a member of the Australian Tertiary Education Quality and Standards Authority (TEQSA) 'Experts' panel. Gordon has undertaken reviews in Australia and was an auditor for the former New Zealand Institutes of Technology and Polytechnics Quality organisation (ITPQ) for 5 years, undertaking a number of degree accreditations during that time.
Audits Completed
Otago Polytechnic 2007, Southern Institute of Technology 2008 (for ITPQ), University of Otago Cycle 4 2011. Recent international audits: University of New England 2009, University of Southern Queensland 2010, Charles Darwin University 2010.
Professor Hilary Winchester
BA Hons, DPhil (Oxford)
- Deputy Vice-Chancellor (Academic and Research)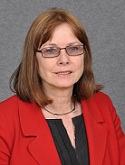 Professor Hilary Winchester took up her appointment as Deputy Vice-Chancellor (Academic and Research) at CQUniversity on 1st August 2012. Hilary holds undergraduate and postgraduate degrees from the University of Oxford and has a background in social geography, with a particular emphasis on migrant and marginal groups. Hilary has held roles as Pro Vice Chancellor: Strategy and Planning at the University of South Australia, Pro Vice Chancellor (Academic) at Flinders and President of Academic Senate at the University of Newcastle. She was an AUQA auditor for ten years and has also been a panel member for the Australian Research Council and an assessor for the Australian Learning and Teaching Council.
From 2010, Hilary ran her own company, specialising in audit, review, registration and quality assurance processes; in 2011 she was the recipient of the Australian Higher Education Quality Award. She is the author of numerous articles relating to quality assurance and has presented papers and workshops at a number of significant international conferences including INQAAH in 2009 and 2011. She has also audited several australian universities for ESOS compliance and also provided training to numerous private providers.