Board
Board members are appointed by Universities New Zealand – Te Pōkai Tara from nominations made by the organisations listed. The Chair is appointed by Universities New Zealand. The Deputy Chair is appointed by Universities New Zealand from the appointed Board members and after considering the advice of the Board. Functions of the Board are defined in the Constitution.
---
Dr David Mackay
PhD, BA(Hons)
- Chair of the Board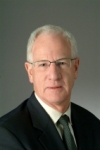 David Mackay took up the position of Chair of the Board in February 2009 upon retirement as Deputy Vice-Chancellor at Victoria University of Wellington. David had formerly been Pro Vice-Chancellor and Dean of the Humanities and Social Sciences Faculty. While at Victoria, David convened reviews of his University's Personnel Section, the Centre for Strategic Studies and Pacific Studies Unit, and he reviewed the functioning and terms of reference of the University's Academic Board. In 2006, he was Chair of the panel that conducted the Unit's Cycle 3 academic audit of Lincoln University.
John Sinclair
Dip Arch, Pp NZIA
- Deputy Chair
Nominated by a relevant professional body.
Hon Steve Maharey
MA(Hons)
Member of the New Zealand Vice-Chancellors' Committee.
Assoc. Professor Maureen Montgomery
PhD, BA (Hons)
Nominated by the New Zealand Tertiary Education Union.
Michèle Stanton
BA, LLB, GradDip (Law), DipBusStud
Dr. Jan Cameron
DPhil, MSocSc, BSc
- Director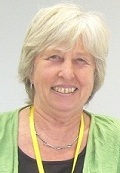 Jan Cameron took up the position of Director in March 2010.
Jan has a BSc in Zoology from the University of Canterbury, and an MSocSc and DPhil in Sociology from the University of Waikato. She was previously Assistant Vice-Chancellor (Academic) (1998-2010), Dean of Arts (1996-98) and Senior Lecturer in Sociology at the University of Canterbury. Her responsibilities included the Academic Quality Assurance Unit and the University Centre for Teaching and Learning. Jan has extensive experience of academic audit, programme approval and accreditation. She managed the quality assurance and audit self-review processes at Canterbury over two academic audit cycles and served for many years on the Committee for University Academic Programmes of the New Zealand Vice-Chancellors' Committee (NZVCC). She is a member of the Board of the Asia-Pacific Quality Network (APQN) and has participated in academic audits in Oman, Hong Kong and India. She has a particular interest in mutual recognition of quality assurance processes across different jurisdictions.