Board
Board members are appointed by the New Zealand Vice-Chancellors Committee (NZVCC) from nominations made by the organisations listed. The Chair is appointed by NZVCC. The Deputy Chair is appointed by NZVCC from the appointed Board members and after considering the advice of the Board. Functions of the Board are defined in the Constitution.
The AQA Board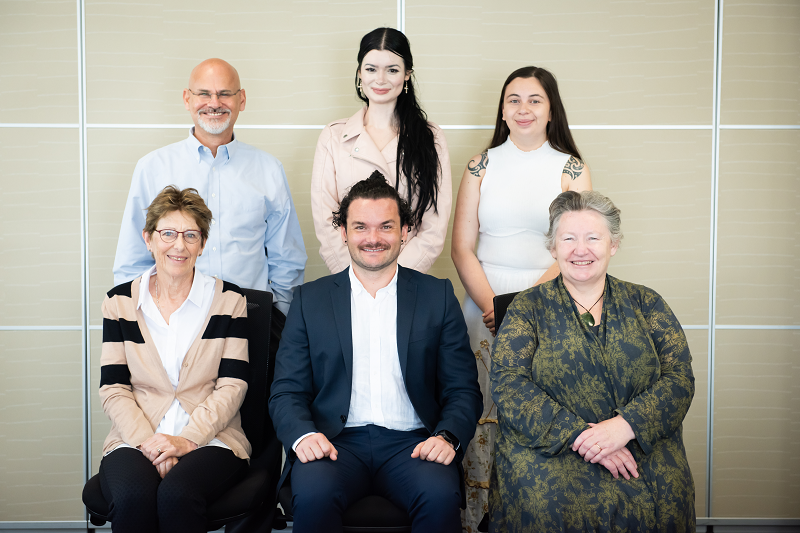 Sitting Left to Right: Professor Emerita Deborah Willis, Daniel Haines (Deputy Chair), Emeritus Professor Sheelagh Matear (Executive Director AQA). 
Standing Left to Right: Dr John Egan, Ellen Dixon, Rosa Hibbert-Schooner.
In absentia: Emeritus Professor John Morrow (Chair), Professor Cheryl de la Rey, Dr Sharon Toi.