AQA Support for Quality Conference 2014
On 10 September 2014, AQA held its second 'Support for Quality' Conference in Wellington. Preceded by a half-day forum for Pacific attendees, the Conference included presentations and discussion sessions spanning a wide range of topics under the overarching theme of "Challenges and Innovations in Internal Quality Assurance". The day was attended by approximately 50 colleagues from New Zealand and the Pacific. Keynote speaker, Dr Sara Booth, of the University of Tasmania, engaged Conference attendees on the topic of 'Benchmarking for Quality'.
Conference programme
10 September 2014 conference programme
Links to related topics/discussed resources
If conference attendees would like to continue discussions with Dr Peter Coolbear (Ako Aotearoa) and/or Dr Sara Booth (University of Tasmania) regarding the network or project ideas discussed during the day, please email them: p (dot) coolbear (at) massey.ac.nz or sara (dot) booth (at) utas.edu.au. 
University of Tasmania benchmarking policies, procedures and activities
National External Peer Review of Assessment Network
Ako Aotearoa/NZQA self-assessment case studies (including Otago Polytechnic example)
Ako Aotearoa National Project Fund
Office for Learning and Teaching (Australia)
AQA Cycle 5 Academic Audit Framework
Conference photos 
(photography by Jesse Loe)
Dr Sara Booth, University of Tasmania - Keynote Speaker (Benchmarking for Quality):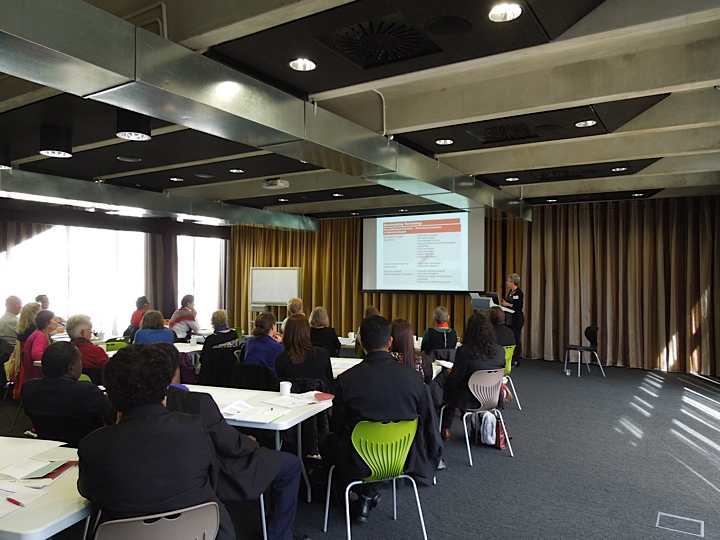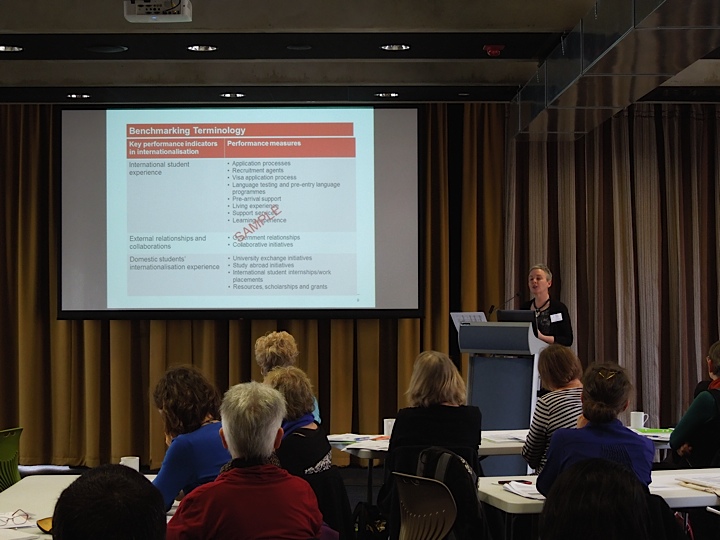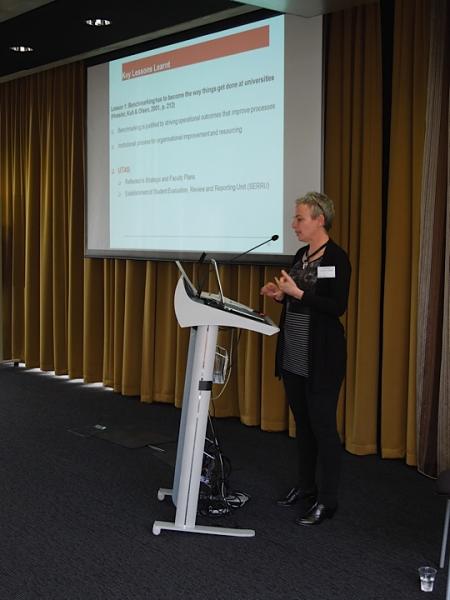 Workshop activities and discussion sessions: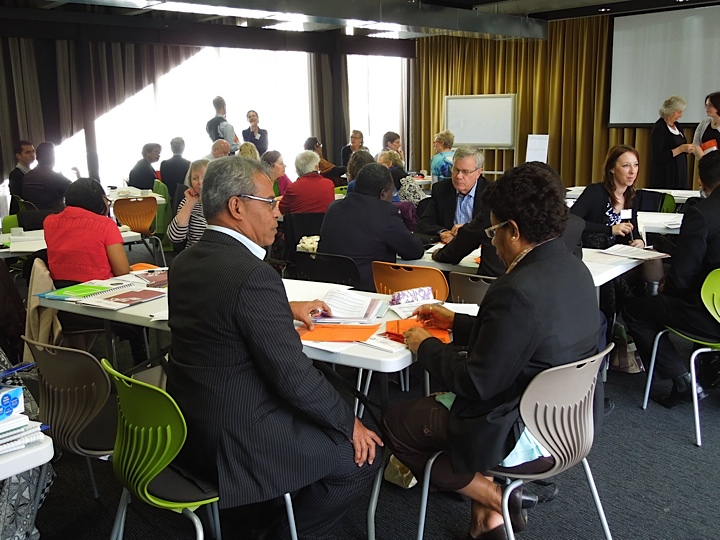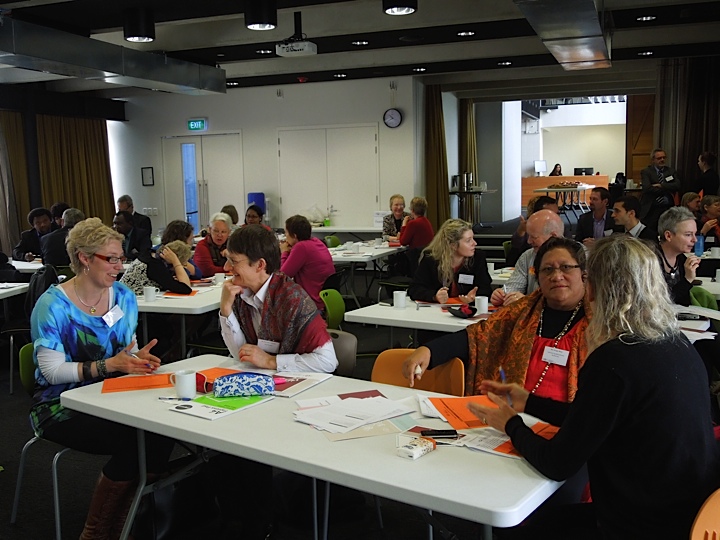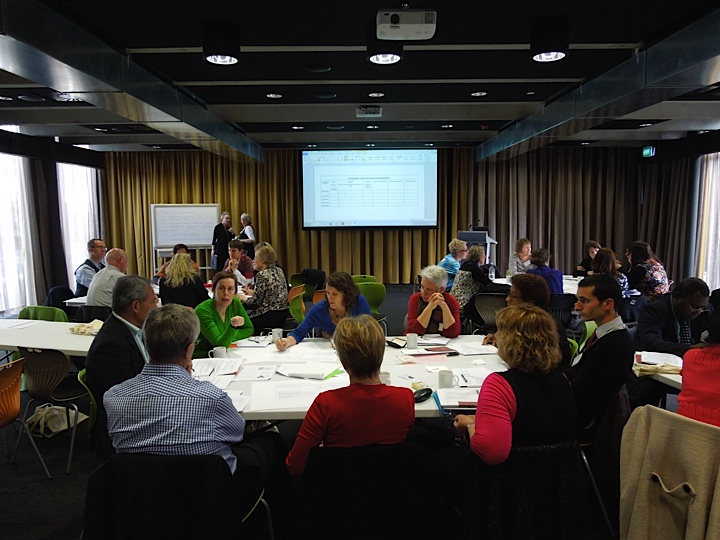 Margaret Morgan, Director, Quality Advancement at the University of Otago: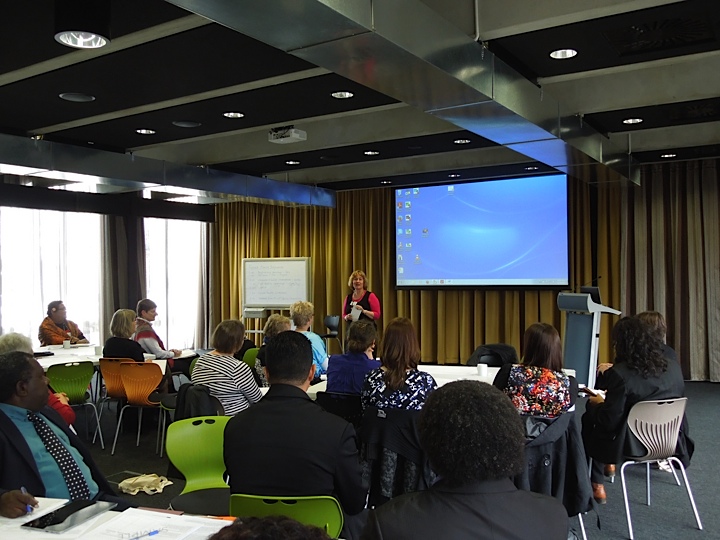 Dr Peter Coolbear, Director, Ako Aotearoa: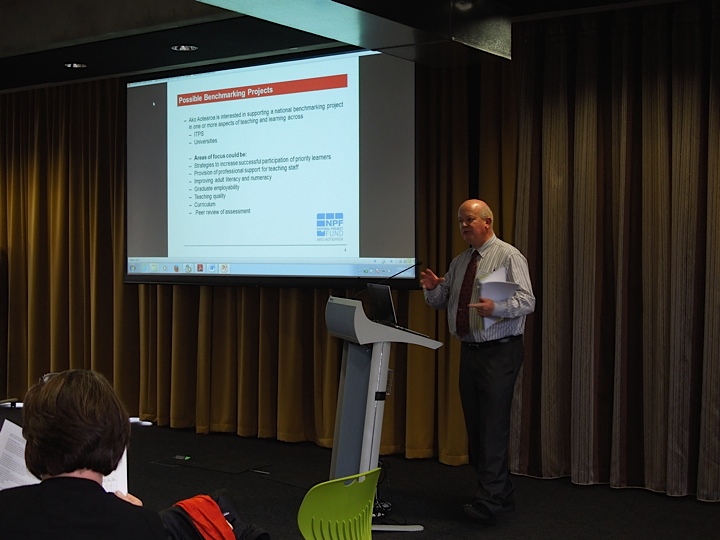 Michèle Stanton (AQA Board member) and Dr Jan Cameron (AQA Director) cutting a cake to acknowledge 20 years since AQA (previously NZUAAU) commenced operations: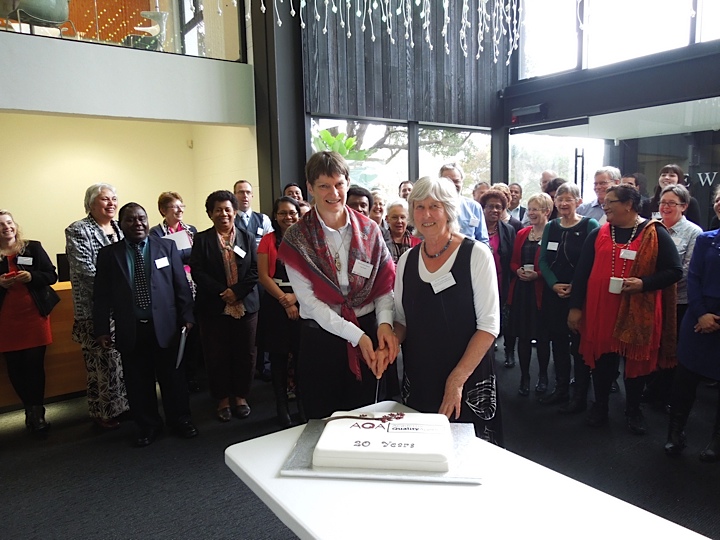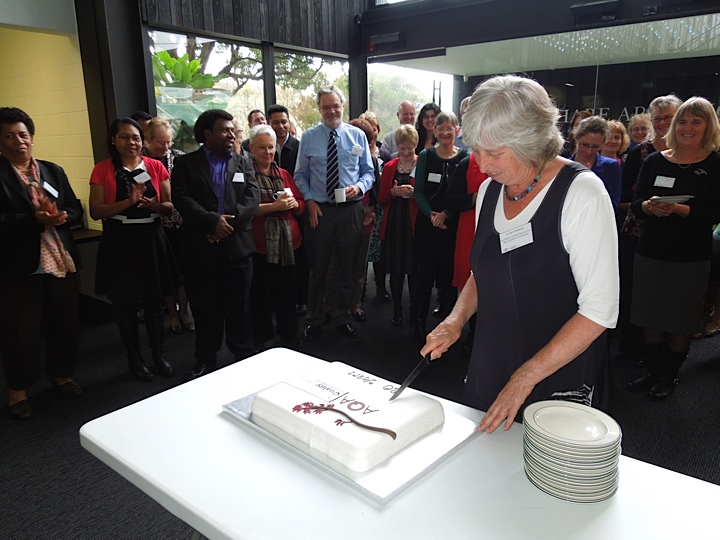 Cake by Cake Day, Wellington.